Engagement: testify, share, exchange, learn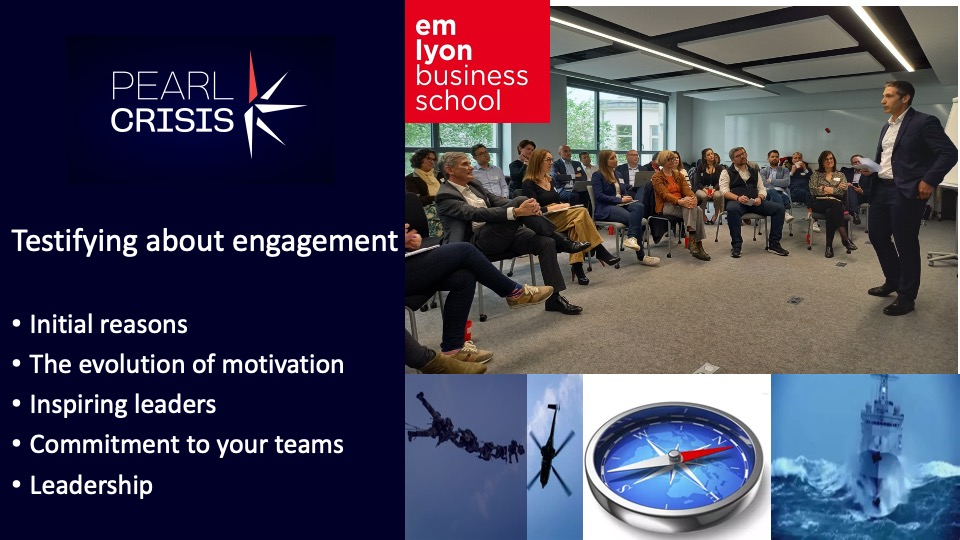 I had the honor of speaking with Capgemini decision-makers last week as part of the emlyon business school's making leaders program.
The talk, prepared with Thomas MISSLIN's infectious enthusiasm and under the watchful eye of Claire Moreau, was a very rich exchange.
It was a real exchange that left my brain bubbling with ideas.
Time flew by, and there was no shortage of anecdotes to stimulate reflection on the reasons for commitment, how it is born, how it is renewed by confronting reality, how it becomes increasingly concrete through relationships with people, and how it is the responsibility of leaders to pass it on…
I was positively surprised by the quality of the listening, the attention of the participants and the quality of the exchanges that followed the evocation of certain situations.
The parallels between commitment to the army and commitment to a company may be of interest to some. Of course, you'll think of the sacrifices you're prepared to make when you enter the profession of arms.
But in reality, if we break down the reasons for commitment, how it is maintained, how it is reinforced by encounters with people and the human consequences of responsibility, we can find common denominators.
I thought so before this testimony. And my intuition was confirmed by exchanges with responsible, passionate and experienced leaders, whose remarkable humility enables them to be very open-minded and to stand back.
I came away from these exchanges full of energy and reflection. I felt I had learned a lot through these wonderful encounters, some of whom had also been in the Armed Forces.
Thanks to Thomas Misslin and Claire Moreau for their confidence. Thanks to Thomas for patiently guiding my participation.
It was a great experience, and I hope there will be more.
#leadership #specialforces #Navy #engagement #management
Back to news