Know yourself
👉to interact better with others
👉to build more effective teams
👉to improve company efficiency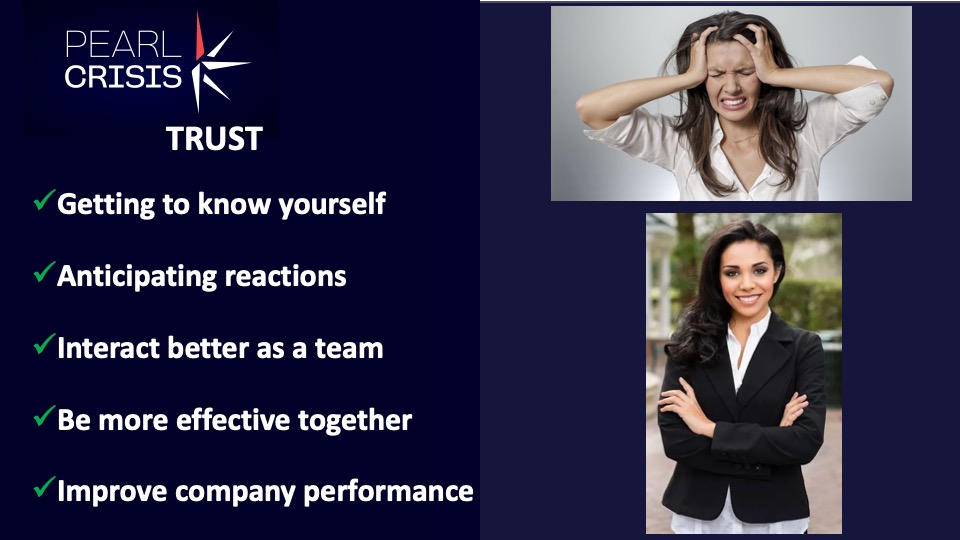 🤔What can Pearl bring you with its immersive training courses?
⚙️D First of all, let's remember that Pearl has 2 activities whose hyphen is the human factor and team performance. We act as:
👉 #crisismanagement consultants for certain customers, helping them to organize and improve their #decision processes
👉 trainers for other customers, to get their management teams out of the office (role-playing) and develop #collectiveintelligence
😉 In fact, some of our customers have understood the benefits of doing both, as you can see that the 2 go hand in hand: the decision-making process is closely linked to collective intelligence, isn't it?
Let's develop our immersive training proposal a little further:
☝️de what is it all about?
✌️et and, above all, what's in it for you?
What's special about it: we use what we've experienced best and most effectively during our careers in special units, enabling bold, creative teams to act together with maximum efficiency.
➡️Au are at the heart of their success:
-adaptability to changing environments
decision-making in complex situations
⚙️Ceci is made possible by:
-the relationship between team members
-responsibility
-confidence in self and others
-subsidiarity
-sense of mission
➡️Notre value proposition: we believe that these attributes can be at the heart of the success of any team, military or corporate.
There's no need to dress up as a soldier or complete the obstacle course! No need for physical selection.
We have our own method that allows us to avoid taking ourselves too seriously, yet still get to the heart of the matter.
⚙️Nous we use scenarios that may seem far removed from your everyday life. And yet we take a roundabout way of getting back to them, enabling your teams to step back and get to know each other better, individually and collectively.
You'll understand that to do this, our training courses are modular and tailor-made, because we don't limit ourselves to the "wow" effect ("we had a great day") but "so what?" ("ok, but now, what did it really get us?").
💡With PEARL Crisis Response, we :
👉we listen
👉understand your intention
👉put our creativity at your service
👉work with you over time to ensure that, in the end, your teams work better, feel empowered, more committed and confident.
➡️Le result is that we work better together, and that this actually has an impact on the way your organization operates!
Find out more about us:
www.pearl-crisis.com
And even better, contact us: contact@pearl-crisis.com
Back to news